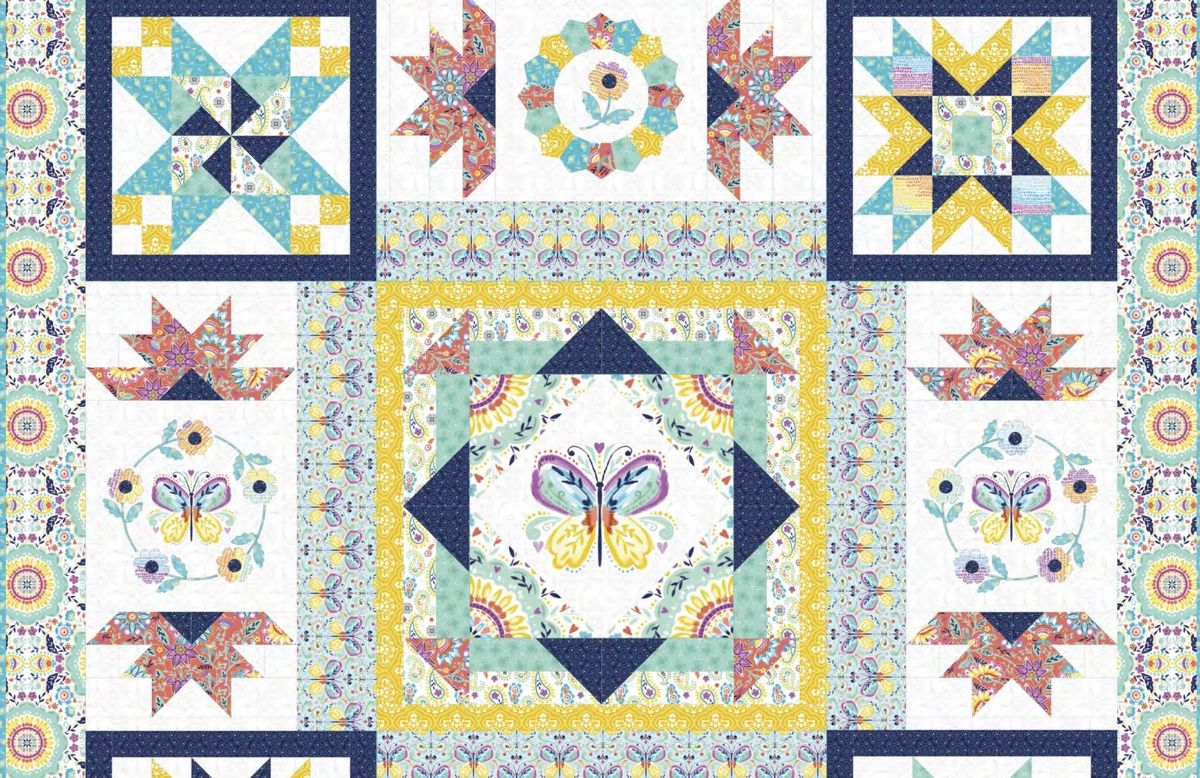 NEW BLOCK OF THE MONTH
Block of the Month
SUMMER SONG
3 WISHES FABRIC
STARTS 12TH APRIL 2021
FINISHED SIZE : APPROX 90.5" X 90.5"
LIMITED PLACES AVAILABLE
This Block of the Month includes all fabric as shown to complete a "pieced" quilt top (does not  include binding, backing or waddding) measuring 90.5" x 90.5"
Included:  

This is a 9 month program (£25.00 per month).  Each month you will receive the fabric and pattern to complete each month's block.  Months 1-8 you will work on blocks for the quilt top. Month 9 you assemble the quilt top and add borders.  Over 15 yards of fabric.
This £25.00 payment is for Block 1; you will be charged on 14th of each month May to December 2021 for the remaining blocks/finishing & borders.
THIS PROGRAM IS NON-CANCELLABLE.