Workshops and Events 
NOVEMBER 2019 ~  APRIL 2020
BOOKING TERMS:  Your place is secured on a class only when a deposit is paid.  Bookings are accepted by email, phone, Facebook or in person.  Once a booking is made, payment of a deposit should be received within 7 days.  The balance is payable on the day of the class.   
PLEASE CHECK OUR CANCELLATION POLICY BELOW
STITCH X STITCH, 24 BURY STREET, STOWMARKET, SUFFOLK, IP14 1HH

01449 257070
Website: www.stitchxstitch.co.uk
Email: hello@stitchxstitch.co.uk
Facebook: www.facebook.com/stitchxstitchstowmarket

Instagram: https://www.instagram.com/stitch_x_stitch_stowmarket
"ABSOLUTE BEGINNERS"

If you have always wanted to "sew something" but don't know where to begin or don't have a sewing machine – these classes are for you!   If you don't have a sewing machine, don't worry - its FREE to use one of ours for the day.
Also a great class to get you going if you have a sewing machine but it is still in its box!!!  Bring yours along and we'll get you on your way.
We have Absolute Beginners classes for dressmaking and general sewing leading on to patchwork & quilting. 
SATURDAY 11TH JANUARY 2020 ~ ABSOLUTE BEGINNERS MACHINE BASICS & BUNTING
with ELAINE
10.00am ~ 2.30pm              £30.00 (£10 deposit)
NOVEMBER

Tuesday 19th November                     "

PFAFF QUILT FRAME & FOOT PLAY DEMO DAY

" with Louise 
QUILT FRAME DEMONSTRATION : 10.30am~12.30pm
FOOT PLAY DEMONSTRATIONS START FROM 1.30pm through to 3.30pm ~ 10% DISCOUNT ON ANY ACCESSORIES ORDERED ON THE DAY
If you are looking to buy a new Pfaff Sewing machine, Sewing & Embroidery machine or overlocker or look at the fantastic quilting frame, come  along today and meet Louise.  Quilt Frame demonstrations will be available from 10.30am-12.30pm with Foot Play demonstrations from 1.30pm to 3.30pm
If you  have previously purchased a Pfaff machine from us and would like some help and advice to help you get the best out of your machine, you are welcome to come along too
THERE WILL BE SOME GREAT MONEY~SAVING OFFERS ON MACHINES AVAILABLE ON THE DAY TOO.
FREE EVENT BUT PLEASE LET US KNOW IF YOU ARE PLANNING TO ATTEND.
Friday 22nd November                         "

BEGINNERS CROCHET

" with Sammie
                                                                10.00am-2.00pm      £20.00 (£10 deposit)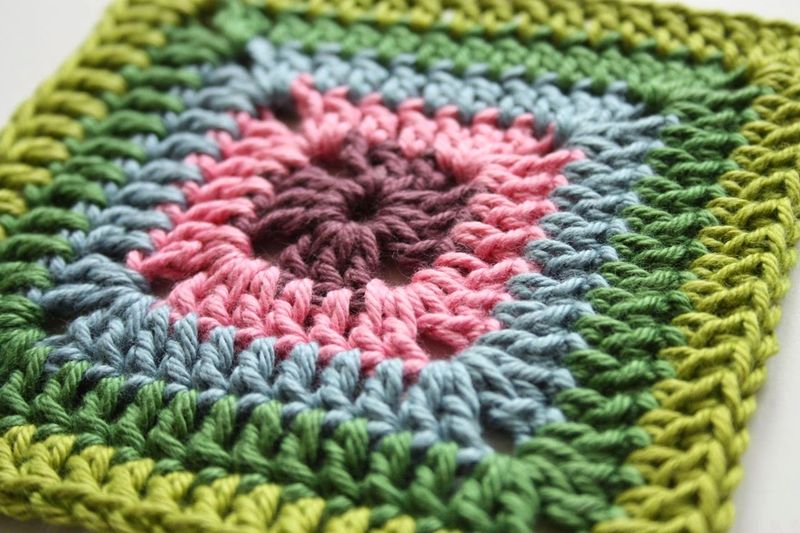 Have you been wanting to learn to crochet for ages, but never got around to it?  This time of year is the perfect time to start.  Join Sammie and Di for this starter lesson and you'll be able to put the skills you've learned into practice through the winter months.
Crochet Hook & Yarn to keep included in class fee.
Saturday 23rd November                    "

CHRISTMAS TREE TABLE RUNNER

" with Elaine Springham
                                                                10.00am-3.30pm      £30.00 (£10 deposit)

PERFECT CLASS FOR PATCHWORK BEGINNERS
Join Elaine for a day of festive fun to make this quick and easy table runner.  Piece the segments together and then applique a star on the top of the tree.  Elaine will also give help and advice on how to quilt your runner using some of the decorative stitches on your machine. 
Saturday 30th December                "

CIRCLES"

 with Sammie
                                                        10.00am~3.00pm        £35.00 (£15 deposit)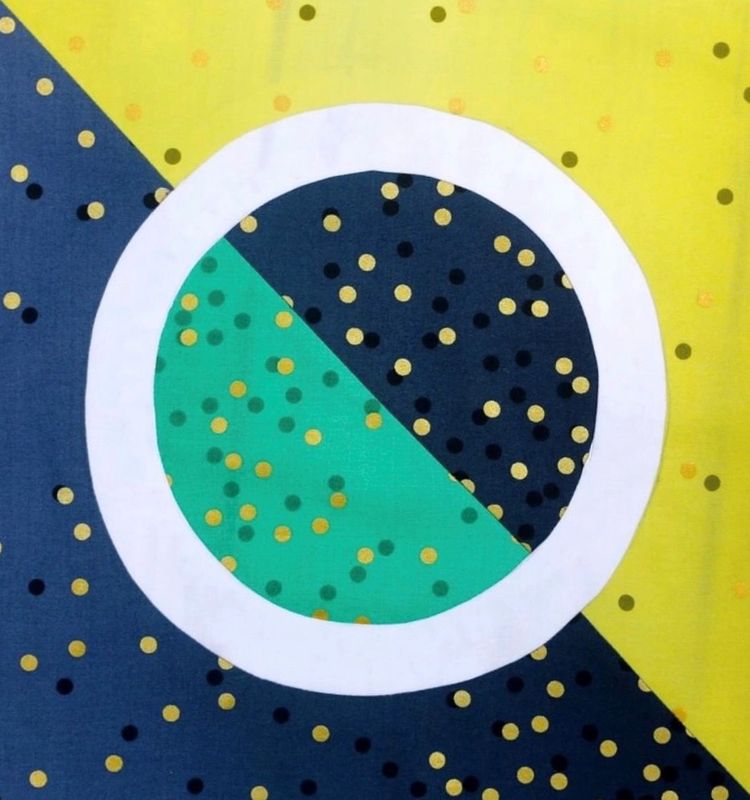 Circles and curves can be some of the trickiest seams to tackle in patchwork and general sewing.  Join Sammie for this one-day workshop and she will teach you how to set in circles and stitch curves with confidence using her super technique.   Two different blocks will be made on the day which can be turned into stunning cushions.  
Friday 6th December
"
CROCHET & KNITTING SOCIAL
" 
                                                        10.00am~1.00pm        £5.00 (Payment required on booking)
OUR SOCIAL GET~TOGETHER FOR LOVERS OF CROCHET & KNITTING 
A once-a-month event (usually the last Friday morning of each month, with the odd exception!).  If you love crochet or knitting, want the help and advice of others or would like to learn more from the group to increase your crochet & knitting skills, come along and join like-minded people for a cuppa and a chat ..... and a little stitching too!                                      
JANUARY 2020

Saturday 18th January                    "

RAW EDGE COAT

" with Chrissy
                                                          10.00am~3.30pm        £50.00 (£25 deposit)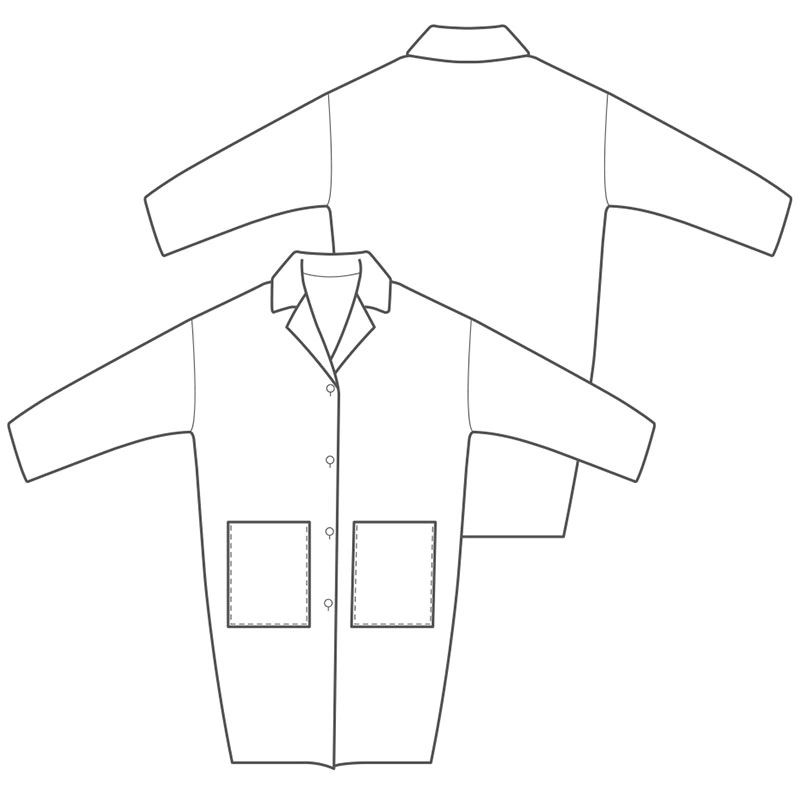 SORRY FULLY BOOKED ~ NEW DATE BOOKING SOON
The weather has turned a little chilly, what better time to make yourself a lovely, cosy raw edge coat.  Join Chrissy as she guides you through making this unlined but sophisticated, pared-back coat with dropped shoulder and patch pockets.  You won't believe how easy this one is.  Ideal fabric for this is boiled wool ~ pop in and check out our selection.
Saturday 27th January                 "

GROMMET BAG

" with Elaine
                                                                                                                10.00am~3.30pm        £35.00 (£15 deposit)
One of our most popular bag classes.  This bag has eyelets "grommets" for the handles to thread through, which keeps the bag closed and safe when carrying on your shoulder.  It is large enough to take on your shopping trips to keep all your essentials to hand, with a large feature front pocket.
CLASS CANCELLATION POLICY
A full refund or transfer of your payment or deposit will be issued if you cancel a class giving more than 7 days' notice. 
A 50% refund or transfer of your payment or deposit will be issued if you cancel a class up to 72 hours (3 days) before the class.  If your place can be filled, then a full refund or transfer will be issued.
Any cancellations within 48 hours of the class will not be transferred or refunded.
We require a minimum of 4 bookings for a class to run.  We reserve the right to cancel a class if we do not meet the minimum requirement.  If this should occur, all paid class fees will be refunded or transferred.
PERSONAL "ONE-TO-ONE" TUITION

If you would rather learn in a "one-to-one" setting rather than in a group, we offer tuition on the following:
Sewing Machines
v Any make or model from basic mechanical machines up to top of the line embroidery machines and software.
v From the Beginning – threading and getting to grips with the basics
v Sewing Machine Refresher
v Beyond the Basics
Patchwork and Quilting
v Patchwork – the Basics
v Confidence with Cutting
v How to Quilt
v Binding a Quilt
Contact the shop and speak to Elaine for more information and to discuss your requirements.
 ***   BOOK OUR CLASSROOM FOR A SEWING DAY   ***
Our classroom is available for private bookings.  Book the day for a special occasion, birthday or just a sewing day with your friends ~ we can tailor a project for your group and include tuition and materials if required. 
Call  us for more details.
OR BOOK A SEWING BIRTHDAY PARTY FOR YOUR CHILDREN AND THEIR FRIENDS, IF THE LOVE TO SEW (PROJECT AND MATERIALS INCLUDED)






If you would like to be informed of workshops by email or you have any suggestions for the types of workshops you would like to do, please get in touch at:
YOU CAN FIND US ON FACEBOOK AT
https://www.facebook.com/stitchxstitchstowmarket
FOLLOW US ON INSTAGRAM AT
https://www.instagram.com/stitch_x_stitch_stowmarket

For more details or to book a place on any of our workshops and courses please don't hesitate to email.  Your place is secured by payment of a deposit – the balance is payable on the day of the workshop.
IF YOU HAVE ANY SUGGESTIONS FOR CLASSES WHICH YOU WOULD LIKE US TO DO – PLEASE DON'T HESITATE TO GET IN TOUCH WITH US.
STITCH X STITCH, 24 BURY STREET, STOWMARKET, SUFFOLK, IP14 1HH
01449 257070
www.stitchxstitch.co.uk