Workshops and Events 
2022
OUR CLASSES ARE NOW AVAILABLE TO BOOK ONLINE ~ TO BOOK A PLACE ON ONE OF OUR CLASSES CLICK HERE TO BOOK A CLASS
BOOKING TERMS:  Your place is secured on a class only when payment in full has been received.  Bookings are accepted by email, phone, Facebook or in person.  
PLEASE CHECK OUR CANCELLATION POLICY BELOW
STITCH X STITCH, 24 BURY STREET, STOWMARKET, SUFFOLK, IP14 1HH
01449 257070
Website: www.stitchxstitch.co.uk
Email: hello@stitchxstitch.co.uk
Facebook: www.facebook.com/stitchxstitchstowmarket
Instagram: www.instagram.com/stitchxstitchuk 
"ABSOLUTE BEGINNERS"
If you have always wanted to "sew something" but don't know where to begin or don't have a sewing machine – these classes are for you!   If you don't have a sewing machine, don't worry - its FREE to use one of ours for the day.
 Also a great class to get you going if you have a sewing machine but it is still in its box!!!  Bring yours along and we'll get you on your way.
 We offer Absolute Beginners classes for dressmaking and craft/general sewing. 
 ABSOLUTE BEGINNERS  :  MACHINE BASICS & MAKE A CUSHION with Elaine
~ SATURDAY 23RD APRIL 2022 : 10.00am-3.00pm  ~
£50.00 (All materials included with your choice of fabrics from the shop ~ cushion inner not included)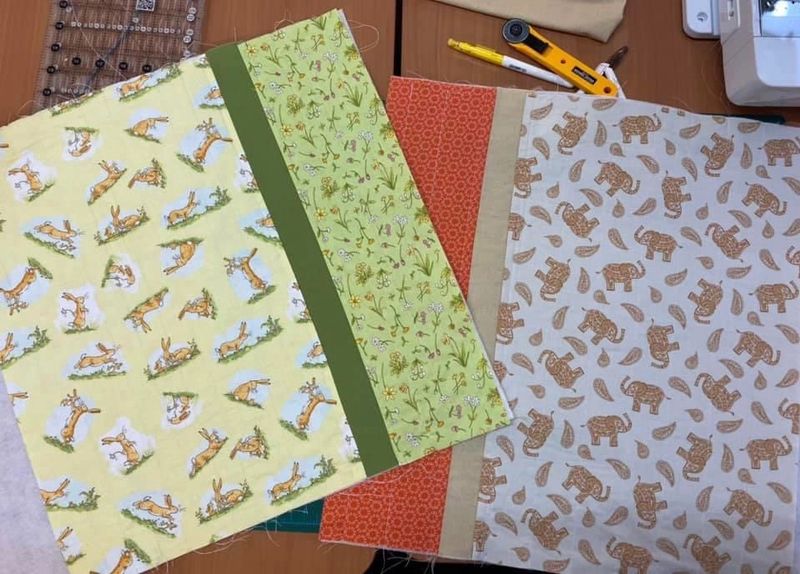 Get to grips with your sewing machine.  In this class you will learn the basics of your machine and then make yourself a fabulous cushion including inserting a hidden zipper.  If you don't have a sewing machine but have always wanted to learn to sew, you can borrow one of our machines for the class at no extra cost.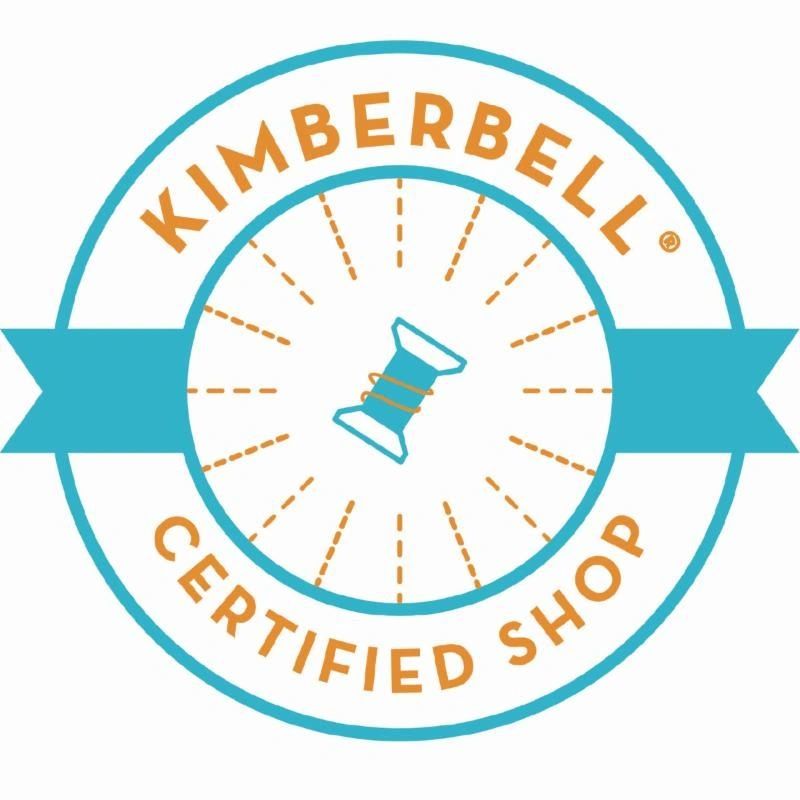 If you would like to explore what machine embroidery is all about you are welcome to book on one of these events and use one of our machines ~ SPARK EVENTS are particularly geared towards beginners.  
Alternatively, take a look out Kimberbell's new programme for 2022 "Digital Dealer Exclusives".  These are smaller projects (bite-sized sessions) where you can come in to the shop and make the monthly project on one of our machines.  If you would like to find out more, please don't hesitate to get in touch.
KIMBERBELL EVENT DATES
NO PLACE LIKE HOME ~ 2 DAY EVENT ~ BRAND NEW EVENT FOR 2022

IN STORE & VIRTUAL

Friday 11th & Saturday 12th March 2022 : 10.00am-4.00pm
EVENT FEE: £169.00 includes Exclusive Kimberbell project bag containing all the fabrics, embellishments, stabilisers and full instructions to create one multi-pieced 22 x 22" pillow with background quilting, a flanged border, and a variety of beautiful blocks.  Piece the heart in-the-hoop with dimensional Flexi Foam and add a cozy applique cottage with swirly floral chimney smoke.  A Velveteen scarf with fringed tassels hangs in the hallway with a poufy hat and darling tote, while the charming weather vane says, "East or west, home is best!"
DRESSMAKING, HOME FURNISHING & MASTERCLASSES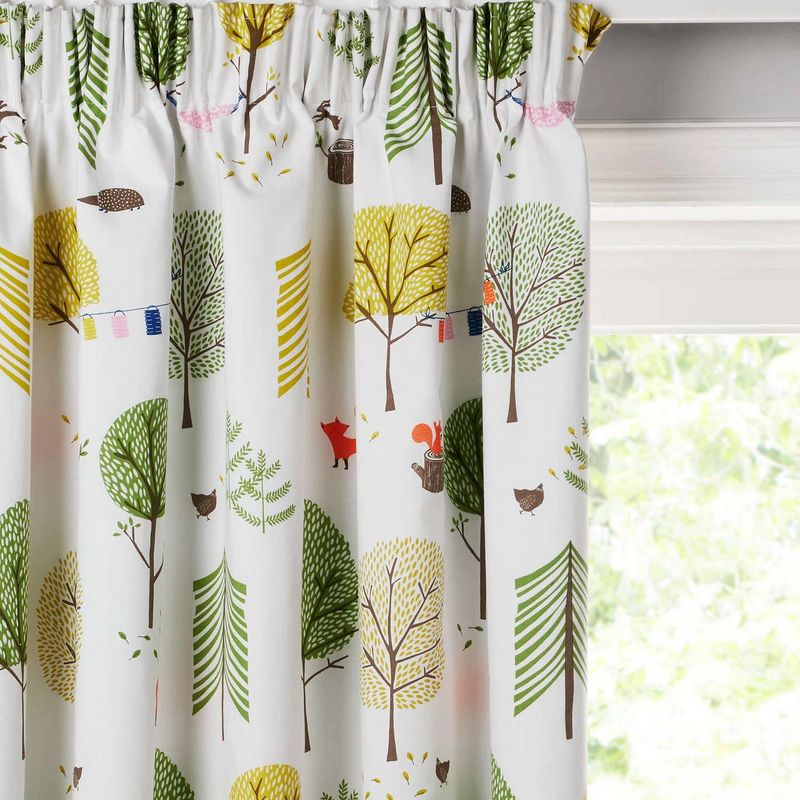 CURTAINS FOR BEGINNERS with Cathy ~ SORRY FULLY BOOKED

Saturday 12th February 2022 : 10.00am-4.00pm
CLASS FEE:  £50.00 (curtain header tape included in class fee)
This one day workshop will give you the opportunity to make a sample size lined curtain that will demonstrate the fundamentals of constructing a full-size curtain for a window at home, from taking window measurements and establishing fabric requirements, to creating a smooth, weighted hem with perfect mitred corners. Achieve a professional finish your neighbours will envy!
Curtain header tape is included in the class fee.
BEGINNERS DRESSMAKING : WORKING WITH STRETCH ~ BATWING TOP with Cathy
Friday 18th February 2022 : 10.00am-4.00pm
CLASS FEE:  £50.00 (pattern included in class fee)
This day workshop will give you the opportunity to make this super casual top with integral batwing sleeves.  We will be looking at the challenges of working with this material, from how to achieve the perfect seam to completing a smooth hemline. Direction will be given to complete this project from understanding paper pattern pieces, cutting out your chosen fabric, and achieving a satisfactory and flattering fit.
ZIPS MASTERCLASS with Cathy
Friday 25th February 2022 : 10.00am-4.00pm
CLASS FEE:  £50.00 (all materials included in class fee)
CLASS CANCELLATION POLICY
COVID POLICY ~ BOOK WITH CONFIDENCE:  WE ARE KEEPING OUR CLASS SIZE TO A MAXIMUM OF 4 PLACES FOR THE TIME BEING.  IF OUR CLASSES ARE NOT ABLE TO GO AHEAD DUE TO COVID RESTRICTIONS YOUR PAYMENT WILL BE REFUNDED OR TRANSFERRED TO A FUTURE DATE.
In all other circumstances, a full refund or transfer of your payment will be issued if you cancel a class giving more than 7 days' notice. 
A 50% refund or transfer of your payment will be issued if you cancel a class up to 72 hours (3 days) before the class.  If your place can be filled, then a full refund or transfer will be issued.
Any cancellations within 48 hours of the class will not be transferred or refunded.
We require a minimum of 4 bookings for a class to run.  We reserve the right to cancel a class if we do not meet the minimum requirement.  If this should occur, all paid class fees will be refunded or transferred.
PERSONAL "ONE-TO-ONE" TUITION
If you would rather learn in a "one-to-one" setting rather than in a group, we offer tuition on the following:
Sewing & Embroidery Machines
v Most makes and models from basic mechanical machines up to top of the line embroidery machines and software.
v From the Beginning – threading and getting to grips with the basics
v Sewing Machine Refresher
v Beyond the Basics
Patchwork and Quilting
v Patchwork – the Basics
v Confidence with Cutting
v How to Quilt
v Binding a Quilt
Contact the shop and speak to Elaine for more information and to discuss your requirements.
 ***   BOOK OUR CLASSROOM FOR A SEWING DAY   ***
Our classroom is available for private bookings.  
Available by appointment from 10.30am-3.30pm ~ why not book a sewing day with your friends
Call us for more details.
If you would like to be informed of workshops by email or you have any suggestions for the types of workshops you would like to do, please get in touch at:
STITCH X STITCH, 24 BURY STREET, STOWMARKET, SUFFOLK, IP14 1HH
01449 257070
www.stitchxstitch.co.uk
OPENING HOURS
10.00am~4.00pm : Tuesday, Wednesday, Friday & Saturday
CLOSED   :  SUNDAY, MONDAY & THURSDAY